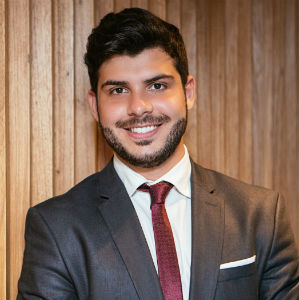 Allan Nascimento Turano
Associate
Contact: + 55 21 3503 2001
Bar Admissions
OAB-RJ 205.287
Languages: English and Portuguese
Allan Turano practices in the Corporate area, with experience in M&A, corporate restructuring, private equity, venture capital and business structuring in various sectors of the economy.
His work also involves the analysis and drafting of legal audits and corporate agreements.
Mr. Turano is involved in Media, Entertainment & Sports Law matters as well, which representation includes within the IP, Audiovisual, Image Right's, Promotions and Advertisement and Sports areas.
Mr. Turano is currently a Professor of Corporate Law at the Universidade Federal do Rio de Janeiro (UFRJ), where he lectures on Corporations, Reorganization and Bankruptcy. He is a research assistant at the Extension and Post-graduate courses of the Fundação Getúlio Vargas – Rio de Janeiro (FGV-RJ), and a member of the research group Empresa e Atividades Econômicas ("Corporate and Economic Activities") from the Universidade do Estado do Rio de Janeiro (Uerj).

Publications
- Co-author of Resolução da Sociedade Limitada em Relação a um Sócio e a Ação de Dissolução Parcial ("Resolution of the Limited Liability Company and the Partial Dissolution Procedure") – Curitiba, Juruá, 2016
Education
Bachelor of Laws, Universidade Federal do Rio de Janeiro