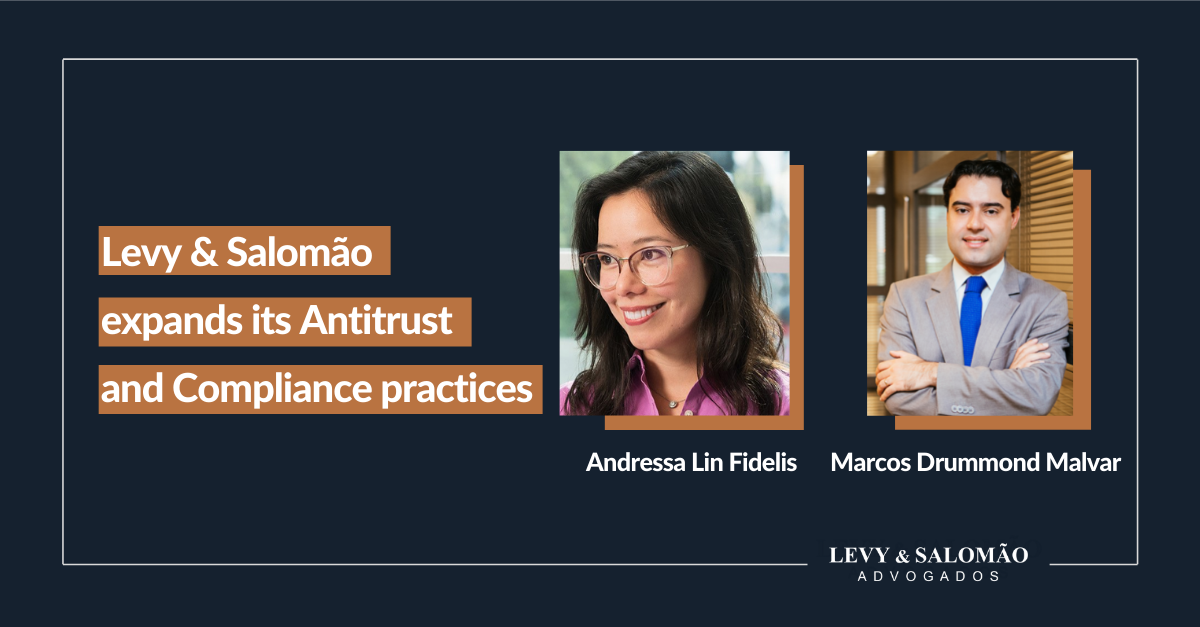 We expand our Antitrust and Compliance practices with the hiring of Andressa Lin Fidelis, from the Brussels' office of Latham & Whatkins, and the promotion of Marcos Drummond Malvar to partner.
Before joining us, Andressa worked as an associate in the Brussels office of Latham & Watkins with focus on EU competition law. Previously, Andressa served as a coordinator at the leniency unit of Brazil's Administrative Council for Economic Defense (CADE), as a legal consultant at the US Federal Trade Commission (FTC), and as an associate in the competition practice group of a prominent law firm in Brazil. She holds a Master in Applied Economics from Barcelona Graduate School of Economics and a Master of Laws (LL.M.) from Georgetown University Law Center.
Andressa's experience includes assisting international companies with global merger filings, multijurisdictional cartel investigations, internal investigations, and abuse of dominance practices. She provides legal consultation and compliance trainings to companies regarding competition law.
Promoted to partner, Marcos has been a member of our Brasília office for seven years. He earned a Law Degree from the University of Brasília (UnB) and a post-graduate degree in Economics and Business Law from Fundação Getúlio Vargas (FGV). Marcos assists clients in antitrust, anticorruption, compliance and regulatory matters brought before administrative and judicial courts, and provides broad-based consulting in connection with business practices and antitrust and regulatory compliance.
He is a member of the Advisory Board of the Brazilian Institute of Competition, Consumption and International Trade Studies (Ibrac), was part of the leadership of the Cartel and Criminal Practice Committee of the Antitrust Section of the American Bar Association (ABA) and the Banking Affairs Committee of the Brazilian Bar in the Federal District (OAB-DF).