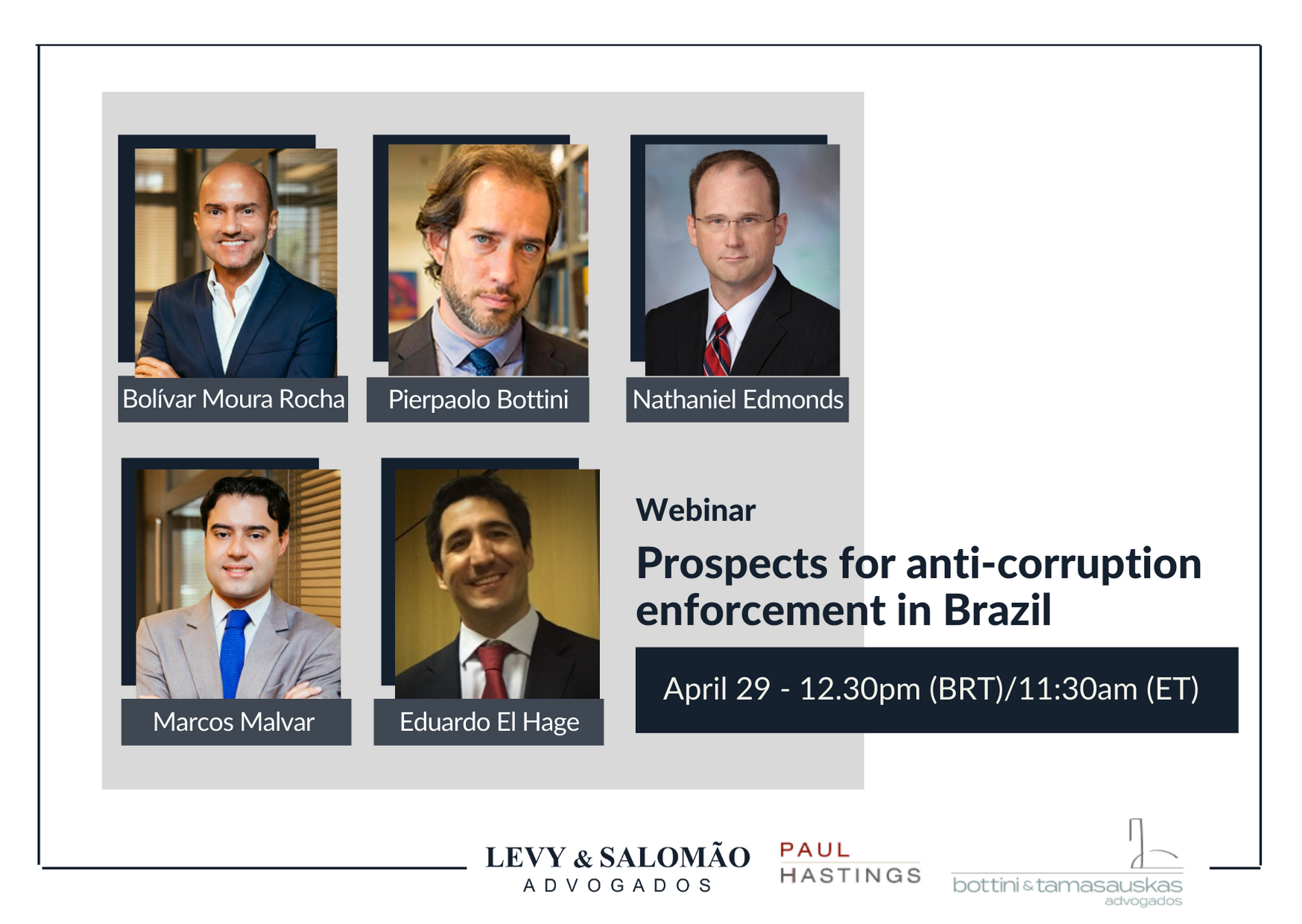 Recent events raise questions as to whether anti-corruption enforcement in Brazil will experience a lasting setback. This webinar will discuss:
• Settle or fight? Pros and cons of seeking leniency and collaboration agreements going forward
• Prospects for anti-corruption enforcement: the view from MPF
• The view from the US: cross-border investigations and the future of multi-jurisdictional cooperation
Speakers:
Bolívar Moura Rocha - Levy & Salomão Advogados
Eduardo El Hage - Federal Prosecutor, State of Rio de Janeiro
Pierpaolo Cruz Bottini - Bottini&Tamasauskas
Nathaniel Edmonds - Paul Hastings, former federal prosecutor (FCPA Unit, DOJ)
Marcos Drummond Malvar - Levy & Salomão Advogados, Moderator
April 29, 12.30pm (BRT)/11.30am (ET).
Register now by clicking here.