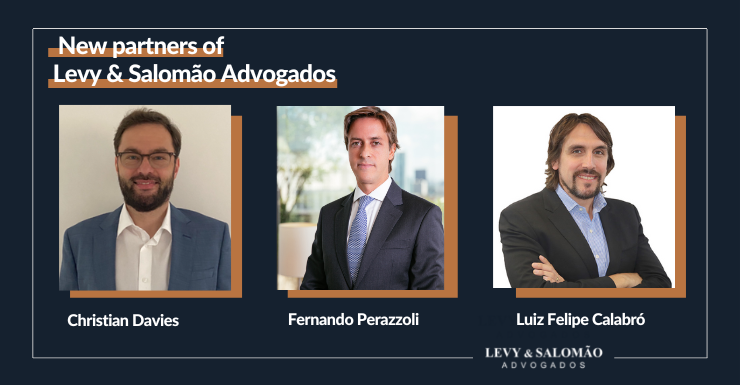 Christian Galvão Davies, Fernando de Azevedo Perazzoli and Luiz Felipe Amaral Calabró have been promoted to partners of Levy & Salomão Advogados.

Christian Galvão Davies has been a lawyer in Levy & Salomão for 16 years, active in M&A transactions, corporate reorganizations and disputes, and commercial contracts. He is also an expert in environmental and mining law. More information about Christian's experience and education here.
Fernando de Azevedo Perazzoli has been a member of the firm for eleven years. His practice is centered in mergers and acquisitions and capital markets. Find out more about Fernando's professional career here.
Luiz Felipe Calabró has his practice centered in capital markets, market infrastructure, industry self-regulation and regulated markets, such as electricity. His profile is available here.