Brazilian guide on cryptoassets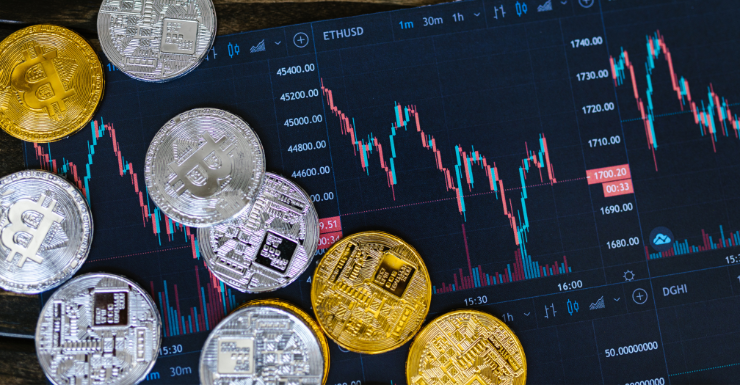 Brazil
Summary
Cryptoassets are not yet regulated in Brazil, but the Brazilian Congress is expected to vote on a bill of law to regulate the country's cryptocurrency market in the near future. The legal status of utility tokens and cryptocurrencies has not yet been defined by any Brazilian law or regulatory authority. Security tokens, however, are considered as securities under Brazilian law, and hence, subject to Brazilian Securities and Exchange Commission (SEC) rules – if no exemption applies. Cryptoassets are not legal tender in Brazil.
The Central Bank of Brazil is actively studying and testing projects, and researching the operational and technological aspects of a central bank digital currency (CBDC) system. The authority has already indicated that it can launch a Brazilian CBDC pilot in 2022.
Classifications
For the purpose of this guidance, cryptoassets are divided into three broad categories, depending on the nature of the rights granted to their holders:
Security tokens: confer rights of ownership, participation, partnership or remuneration in a specific venture that is the issuer (similar to shares issued by public companies).
Utility tokens: grant access or use rights in a service or product offered by the issuing venture.
Cryptocurrencies: mainly used as a means of payment, exchange or clearing that are not limited to a specific venture. Bitcoin and most stablecoins are examples of cryptocurrencies.
In addition, there are sovereign digital currencies, which are better known as central bank digital currencies (CBDC). A CBDC is a digital form of a country's fiat currency.
Legal Status
The Brazilian Securities and Exchanges Commission (CVM) considers security tokens as "securities". Those are investment instruments with the same characteristics as securities.
The legal status of utility tokens and cryptocurrencies has not yet been defined by any Brazilian law or regulatory authority.
In 2014, the Central Bank of Brazil issued a communication specifically on cryptocurrencies (referred to as "virtual currencies"), clarifying that those assets are outside the scope of "electronic currency", as they are not issued by sovereign governments, and are not legal tender. In 2017, the Central Bank of Brazil issued another communication confirming that cryptocurrencies are not "electronic currency" and are not regulated or supervised by Brazilian financial authorities.
Brazilian courts have already endorsed the communications from the CVM and Central Bank of Brazil by confirming that operations involving the sale and purchase of cryptocurrencies are not regulated in the country, as they are not considered as electronic currency or securities.
Brazilian CBDC
The Central Bank of Brazil has been tracking the evolution of CBDC discussions. In 2020, the authority created a working group to carry out studies and tests on the case for a Brazilian CBDC – also known as the "Digital Brazilian Real".
In May 2021, the Central Bank of Brazil released general guidelines for the Digital Brazilian Real, including for example, use in retail payments and non-interest bearing. A CBDC pilot is expected to be launched in 2022.
Regulation
Most of the rules and guidelines issued in Brazil on cryptoassets have been about the applicability of securities laws and, to a lesser extent, of other laws (such as tax and banking regulations). Three national regulatory authorities have already published rules or communications focused on cryptoassets.
The Central Bank of Brazil
There are no specific provisions on cryptocurrencies, and the Central Bank of Brazil does not regulate or supervise transactions with cryptocurrencies.
Cryptocurrencies are not official currencies, therefore they are not part of the Brazilian foreign exchange market – which is supervised by the Central Bank of Brazil. However, the Central Bank of Brazil has expressed its view that transactions with cryptocurrencies involving international transfers in foreign currencies must comply with Brazilian FX regulation. Based on that view, transactions – such as the purchase of cryptocurrency abroad by an individual in Brazil – must be carried out through a financial institution authorized to operate on the Brazilian FX market.
Brazilian Federal Revenue Services
Normative Instruction No. 1,888 – passed by the Brazilian Federal Revenue Services on March 3rd 2019 – requires the report of certain transactions with cryptoassets to the Brazilian tax authority.
The broad definition of cryptoassets adopted by this instruction encompasses cryptocurrencies and certain security and utility tokens. Information on the specified transactions must be provided by: cryptoasset exchanges domiciled in Brazil; individuals or legal entities resident or domiciled in Brazil that make transactions of more than 30,000 Brazilian reais ($55,000) per month, either through a foreign cryptoasset exchanges or not.
The CVM
In 2018, the CVM expressed its view that cryptoassets are not "financial assets" for the purposes of CVM regulation, and Brazilian investment funds are therefore not permitted to invest directly in cryptoassets. More recently, however, the CVM has accepted registrations of investment funds that invest directly in cryptoassets, if those funds are traded on a market regulated by a foreign authority.
Furthermore, that same Circular Letter discouraged fund managers to make indirect investments in cryptoassets – for example through derivatives or investments in foreign vehicles that invest in cryptoassets – due to high risks. However, in a further communication, the CVM recommended certain due diligence procedures for fund managers to observe when investing in cryptoassets. After that, the CVM started to accept registrations of investment funds investing indirectly in cryptoassets.
Regarding initial coin offerings (ICOs), the CVM issued two communications in 2017 stating that assets offered in an ICO may be considered as securities under Brazilian law (security tokens), depending on the nature of the rights those assets grant their holders. In such a case, an ICO to the Brazilian public is deemed to be a public offer of securities, which may require registration with the CVM or be subject to an exemption. This is determined on a case-by-case basis.
Self-Regulation
Self-regulation measures have also been adopted by Brazilian exchanges essentially to address the use of such platforms for the purpose of money laundering. The Brazilian Crypto-economy Association issued an AML Policy to be complied with by its members, including important Brazilian exchanges – such as Mercado Bitcoin, NovaDax and Bitso.
Future of Cryptoasset Regulation
A few bills on cryptoassets are currently being discussed in Brazil.
Bill of law No. 4401/2021 – formerly No. 2303/2015 – was approved by the Senate in April 2022 and is expected to be approved by the Chamber of Deputies as well in the near future. This is comprehensive legislation that would regulate transactions with certain cryptoassets through electronic platforms, according to which digital asset service providers – such as crypto exchanges – would need to seek licence from a national authority – most probably the Central Bank of Brazil – in order to operate and transactions with cryptoassets would be overseen by the same authority.
It is to be defined whether the new law will require cryptocurrency service providers to segregate their customers' credits. If segregation is required, the customers' credits shall not be mixed with those of other clients or with those of the cryptoassets exchange itself.
Bill of law No. 4401/2021 also defines certain crimes related to transactions with cryptoassets and would make transactions with digital assets subject to the local anti-money laundering legislation. Pursuant to this bill of law, each cryptoasset service provider would need to register and enroll with the Brazilian Financial Intelligence Unit Financial Activities Control System (SISCOAF) and with the National Register of Legal Entities (CNPJ). Bill of law No. 4401/2021 would not apply to security tokens, utility tokens or CBDCs.
Link to text on Elliptic Connect platform.
Imagem: Rodnae Productions / Pexels
What are you searching for?