Lessons to Learn from Brazil's Competition Law and Practice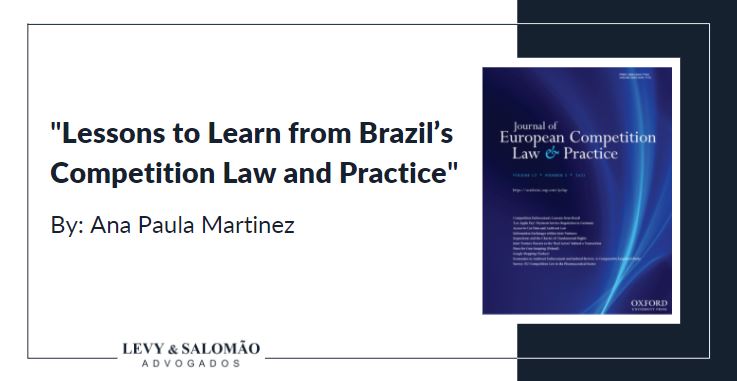 Partner Ana Paula Martinez wrote the editorial of the current issue of the Journal of European Competition Law & Practice (Oxford) (see Vol. 12, Issue 2, Feb. 2021, Pages 65–67). The editorial highlights five lessons one could extract from Brazil's competition law and policy.
"Although implementing a competition system is more of an art than a science, the Brazilian experience shows that a healthy predisposal to constantly learn, measure, and 'reform' can create an effective system, serving as an inspiration to other jurisdictions", says Ana Paula.
The article is available here.
What are you searching for?