When things go wrong in Brazil – foreign parties in litigation and arbitration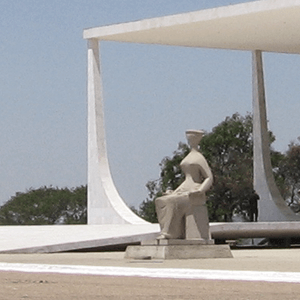 The new President of Brazil was sworn in on 1 January 2019, but the new administration effectively begins now, after the election of speakers aligned with him in both houses of the Congress.
The government's first initiatives in the Congress include an overhaul of the pension system, and legislation against organized crime and corruption. At this very early stage, the administration has not yet focused on measures to fight the so-called Custo Brasil, or Brazil cost, i.e., to modernize the Brazilian business environment and trim down red tape. But it should, as a top priority. Brazil needs to attract foreign capital to increase tax revenue and create jobs – and do it fast.
The January 2019 edition of LS Brazil Outlook addressed key aspects of Custo Brasil that an investor should consider when contemplating opportunities in the country. The current edition focuses on the aspects an investor should consider when disputes with Brazilian counterparties arise – when those opportunities turn into judicial or arbitral claims.
This edition is fully authored by members of Levy & Salomão's dispute resolution practice. My article is about the economics of litigation in Brazil from the perspective of a foreign party: interest and inflation accrual versus exchange rate variation; attorney's fees; security for costs. These aspects require double care from foreign parties upon bringing, defending and settling claims in Brazilian courts.
The increase in use of arbitration by the government in contracts with private parties – a welcome alternative that allows investors to avoid the overwhelmed Judiciary - is subject matter of another article, authored by Angela Di Franco, Isabella Simão Menezes and me.
Tax is a much different aspect of the interaction with the government. Arbitration is still not an option, and Felipe Kneipp Salomon's article reveals how tax litigation affects businesses but also points to some silver linings.
Foreign parties may be able to pursue claims in another jurisdiction, but at the end of the day they may need to seek enforcement in Brazil. Renato Din Oikawa and Luiz Gustavo Mide address the recognition of foreign judicial and arbitral awards – its procedural problems and how to avoid them.
On this issue | February 2019
What are you searching for?