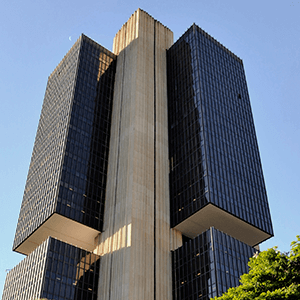 Brazil is among the leading investment destinations in the world. And yet, doing business in the country involves a web of legal and regulatory requirements which are invariably cumbersome, often anachronic, and at times nonsensical. They include red tape for incorporating and maintaining companies, highly protective labor and employment legislation, and complex and inefficient tax rules. These requirements hamper efficiency to a point that gave rise, in the mid-1990s, to the expression Custo Brasil, or Brazil cost.
As the new administration seems determined to create a friendlier business environment, reducing Brazil cost becomes imperative. LS Brazil Outlook will discuss some of the legal and regulatory difficulties of doing business in Brazil (and possible solutions) in two issues.
In this January 2019 edition Joca Levy, partner at Levy & Salomão,examines the causes underlying high interest rates in Brazil – a topic of heated debates in the recent presidential elections.
Tax partner Isabela Schenberg Frascino co-authors three articles. In the first one, she and Silvia Fidalgo Lira, head of labor law practice at LS, and associate Felipe Medaglia address the heavy and complex taxation applicable to the payrolls of businesses, which the new administration reportedly intends to dismantle in vigorous fashion.
Banking partner Luiz Roberto Assis and Isabela then comment on the constraints and idiosyncrasies that characterize the remittance of royalties abroad.
Finally, Isabela and associates Pedro Araujo Chimelli and Isaac Cattan write on the Kafkian rules that legal entities face when they no longer need or wish to operate in Brazil, and which accordingly hamper the mobility of companies doing business in Brazil.

The February issue of LS Brazil Outlook will look into another relevant manifestation of the Brazil cost – the uncertainties and inconveniences of settling disputes in the country.
Bolívar Moura Rocha, partner at Levy & Salomão
On this issue | January 2019
What are you searching for?