Brazil's 5G auction: major issues at hand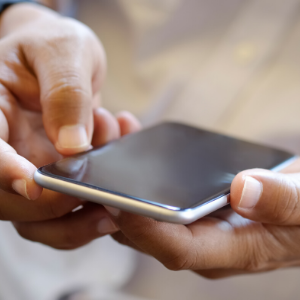 If anything, COVID-19 has shown the world's ever-growing dependency on telecommunications - to work, study and, more generally, interact. The prospective auction for Brazil's fifth generation spectrum is relevant in this regard, as it is considered the world's largest 5G bid to date.
The auction was initially scheduled to occur in March 2020, but has since been postponed to Q4 2020; and it now seems inevitable that it will be postponed yet again. Due to the COVID-19 pandemic Anatel, Brazil's telecommunication regulator, had to halt field tests that had been conducted to investigate 5G interference with other signals, specially TV broadcasting signals.
Anatel is currently analyzing hundreds of contributions made to the draft of the auction notice made available for public consultation in early 2020. According to this draft, the bid will grant licenses for four main radio frequency bands – in addition to 3,5 GHz, also 700 MHz, 2,3 GHz, and 26 GHz. The notice is intended to combine licenses granting and investment commitments, such as the implementation of 4G or 5G network coverage in cities not yet covered by the technology and in federal highways, as well as the deployment of optical fiber backbone or backhaul. The list of locations eligible for 5G network implementation combines profitable areas and less profitable ones, where there are few inhabitants and/ or poor infrastructure.
Once Anatel concludes the analysis of the comments received, the 5G spectrum bidding proposal is to face a new journey in the federal government until it meets final approval. This includes approval by the General Attorney of Federal Government (AGU) and by the Federal Audit Court (TCU), the latter being responsible for assessing the business pricing plan.
Thorny, key issues are yet to be resolved. Not least of which, the matter of foreign policy. So far, Anatel has not imposed any limitation to the participation of bidders, but the U.S Government has reportedly been bringing pressure on the Brazilian government to bar Huawei from participating in the bid under (yet unproved) accusations of cyber security threats, espionage and poor data privacy. Barring the giant Chinese telecom is, needless to say, no simple task. Not only have Brazilian carriers already conducted tests with Huawei and endorse the neutrality of the auction notice, but also China is currently Brazil's main trading partner, which makes a possible veto to Huawei a most sensitive issue.
The Brazilian administration will also need to balance priorities: whether to guarantee investments in infrastructure in the country, or government revenues. Anatel has stated its preference for an investment-oriented auction, which shall only be confirmed once the final auction notice is made available.
Also, Anatel is still examining the interference of 5G frequency operations in signals from open TV broadcasting stations, which use satellites to distribute their signals in C band in 3,5 GHz frequency (the same frequency preferred to support 5G). Discussions with telecoms and TV broadcasting companies are still underway.
While implementation of 5G network requires massive investments anywhere, the challenge is particularly daunting in Brazil. Implementation of 5G coverage in rural and urban areas of Brazil will be a multi-billion investment. Solutions to overcome this hurdle under discussion include the provision of adequate incentives to investments by private equity funds and the inclusion of the 5G deployment project in the federal government's Investment Partnership Program ("PPI"). This is a comprehensive program which enjoys priority in the federal government infrastructure agenda and strengthens public-private partnerships in infrastructure initiatives.
Finally, the telecom industry in Brazil endures a high tax burden, which ends up discouraging growth and investments in the industry. Discussion of a specific tax treatment may accordingly take place in the coming months.
On this issue | July 2020
What are you searching for?